Central Coast Tourism - Whale Watching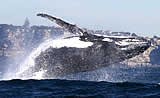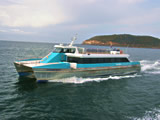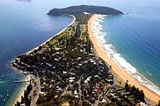 Whale Watching Cruises
Come and join us for some adventure cruising and experience the amazing sights of seeing the whales up close in their own natural environment.

These cruises are seasonal and are only operated in Peak season to maximize your chances of seeing numerous whales on their migration.

The first season of the year is when the whales are traveling North to warmer waters. The Fantasea Whale watching season lasts for around mid month of June and the first weeks in July.
The second season of the year is when the whales are traveling south back to the cooler waters of the Antarctic with the calves. This season operates for around October to early November.

Obviously these dates do slightly change depending on the location of the whales so it is always a good idea to check for cruise dates on the website or by calling our friendly staff in the Fantasea office.

The whale watching journey picks up at Palm Beach at 8:30am and Ettalong Beach at 9:00am. Once departing Ettalong Wharf we are on Whale watching lookout as they can be only minutes away in the nearby Broken Bay.

The duration of the whale watching cruises are 3 hours from Ettalong and 4 hours from Palm Beach. There is light food and beverages available for sale throughout your cruise and a Complementary Morning tea is provided.

There are lots of fun and games onboard including our exclusive whale watching photo competition and prizes for the first sightings of the whales.

For a taste of our cruise sightings see our whale photo gallery.

Call on (02) 9974 2411 for bookings during the Whale Watching Season
Central Coast Tourism - Whale Watching
Phone:
Bookings: (02) 9974 2411
Address:
Picks Ups from Palm Beach and Ettalong Beach

Postal Address:
PO Box 622
Avalon Beach NSW 2107


Central Coast Information
Other Resources