Christian City Church Central Coast inc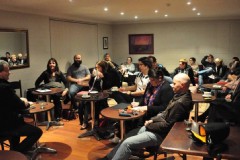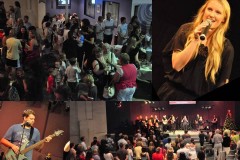 C3 Church Central Coast
We are part of C3 Church Global a fellowship of churches that began in 1980 when Pastors Phil and Chris Pringle founded a church in Sydney. That church is now C3 Church Oxford Falls, a large and influential church with world wide impact. C3 Church Global consists of over 200 churches in different parts of the world.

The vision of C3 Churches is to actively fulfill the Great Commission of Jesus Christ by preaching the gospel and planting churches, ministering to people of the 21st Century in a manner that is both biblical and relevant.
Pastors Chris and Ruth Brown trained for ministry at C3 Church Sydney and moved to Russia in the early 1990ís where they served as missionaries. Upon return in 1993 they were appointed to pastor C3 Church Central Coast. Chris and Ruth love living on the Central Coast, they love their four children, and they love leading people closer to their God-given destinies. Since its inception our church has grown and developed a wide range of ministries that have impacted many lives, both in the local community and overseas.
How To Get Here..
See map on Website
Christian City Church Central Coast inc
Phone:
(02) 4325 1999
Fax
(02) 4323 6404
Address:
Maidens Brush rd
WYOMING NSW 2250
Postal Address:
PO Box 614
Gosford 2250


Central Coast Information
Other Resources