El Lago Waters Resort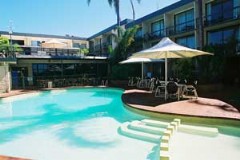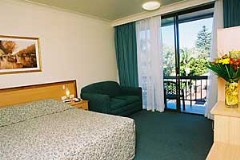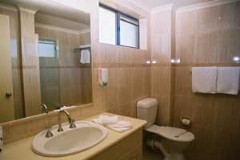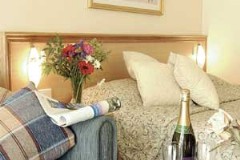 Just 90 minutes north of Sydney, El Lago Waters Resort offers a very special blend of location, luxury and enviable lifestyle. Right in the heart of The Entrance, El Lago Waters is a place to unwind, catch up with friends, be energetic or simply relax.

If you want peace, sunshine and a beautiful beach, you've come to the right place – enjoy seaside activities like bike-riding, parasailing, catamaraning as well as golfing and boat cruises on the magnificent Tuggerah Lakes.
Soak up that beachside resort feeling – stroll along the beach, indulge in people-watching, dip your toes into the sea, build sandcastles, swim or throw a frisbee. If you tire of all that, there are plenty of boutiques, novelty shops, ice-cream parlours and cafes to browse in.

El Lago Waters Resort has three categories of accommodation, offering a choice of pool, lake and town views.

Enjoy stimulating seaside activities at El Lago Waters Resort, or simply relax with a stroll along the beach


Conference facilities
An attractive venue, focusing exclusively on making management training and corporate learning as meaningful and productive as possible – an ideal destination for small groups, conferences and incentives.

El Lago Waters Resort's newly renovated conference complex can cater for all your conference needs.
The resort offers an excellent range of all-inclusive packages and our professional staff, excellent service and facilities will ensure your event is an outstanding success.

Three fully equipped conference rooms accommodate up to 120 delegates, and seating can be arranged in any configuration according to the format of your conference. The conference complex is fully air-conditioned, and has its own dedicated kitchen, bar, restaurant, and catering facilities.

Conference services include morning and afternoon teas, cocktail parties and special seating arrangements in Neptune's restaurant, which can also be used as a dedicated break-out room for the conference.

Our professional staff can help you tailor a programme to suit your needs and ensure every success. Special conference packages which include accommodation are available, and your delegates can also enjoy all the facilities of the resort.


How To Get Here..
- Cross the Sydney Harbour Bridge and proceed along the Pacific Highway to the F3 Freeway at Wahroonga

- Travel north towards Newcastle

- Turn off the freeway at the Tuggerah exit and follow the signs towards The Entrance

- El Lago Waters Resort is situated right in the heart of The Entrance, on The Entrance Rd, directly opposite The Entrance Boat House





El Lago Waters Resort
Phone:
1300 664 554 or 0243323955
Fax
0243326188
Address:
41 The Entrance Road
The Entrance 2261
Postal Address:
PO BOx 405
The Entrance 2261


Central Coast Information
Other Resources