Central Coast News
Takeaway is Out and Homemade is In as Central Coast gets Healthy
Source: Cancer Council NSW
Archived 10 Apr 2017
- Posted: 11 Feb 2017
Central Coast residents are being urged to ditch the takeaway and add more fruit, veg and fibre to the family diet as part of Healthy Weight Week (February 13 to 19).
Cancer Council NSW nutrition program Eat It To Beat It is getting behind the Dietitians Association of Australia initiative, working with Central Coast families to make simple, budget-friendly changes to meals served at home.
Healthy Weight Week aims to get Australians cooking more meals at home and eating the right foods, in the right portions, as smart ways to help achieve the best weight possible.
Eat It To Beat It works with schools and parents year-round to provide practical, budget-friendly ways to help families understand why fruit and vegetables are so important and to get the whole household eating more.
In 2017 in the Hunter Central Coast, the program expects to work with more than 130 parents through about 30 free Fruit & Veg Sense workshops that show parents how easy it can be to add more fruit and vegetables to the family diet for better health and cancer prevention.
The workshops include healthy recipes and tips for saving time, money and enticing even the fussiest eaters to enjoy healthy food.
Hunter Central Coast Nutrition Project Officer Clare Murphy said Healthy Weight Week was the perfect time to kick-start better eating habits.
"One third of all cancers could be prevented by adopting a healthy lifestyle, including eating well, being active and maintaining a healthy weight," she said.
"Fruit and veg are an important part of a healthy diet because they are low in energy and high in fibre, so they help to fill you up without providing too many kilojoules."
Miss Murphy said modifying recipes to reduce expensive meat ingredients and increase cheaper vegetables, as well as buying in-season fruit and veg, were easy ways to save money and improve the household's health.
The Dietitians Association of Australia's tips for creating quick and easy homemade cuisine include cooking in bulk and freezing leftovers for another meal, and spending half an hour on the weekend planning meals for the week ahead, so that healthy ingredients are on hand.
For recipes, tips and workshop registration go to: eatittobeatit.com.au.
This article archived 10 Apr 2017
Recent News
What's New
Christmas in July at Linton Gardens
Linton Gardens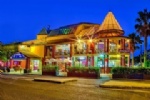 Cinema Paradiso in Ettalong
Cinema Paradiso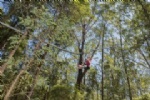 Australia's first rollercoaster zip line
TreeTop Crazy Rider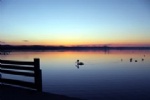 Do as little or as much as you like...
Lakeview Tourist Park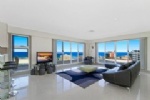 Welcome to Sandy Cove Apartments!
Sandy Cove Apartments
See also: