Central Coast News
RSPCA NSW Clear The Shelter Weekend
Source: rspcansw.org.au
Archived 16 Apr 2017
- Posted: 21 Feb 2017

RSPCA NSW desperately wants to find forever homes for every single one of their shelter animals. For this, they need your help. Anyone looking for a new addition to their family is urged to visit an RSPCA NSW shelter, Care Centre or NSW Petbarn Adoption centres. For three days in February, adopting a pet costs just $29, whatever the animalís age, size or species. Thereís no better time to find your new best friend!
The adoption rates will be just $29 between 24 and 26 February because RSPCA NSW shelters, Care Centres and NSW Petbarn Adoption centres are overflowing with wonderful, adoptable cats, dogs, guinea pigs, horses, rabbits… and many more incredible animals. They're desperate to go to their forever homes. A few of the animals in RSPCA NSW's care have been waiting for their new families for more than 100 days.

Offering a discount is a great incentive to bring more adopters into RSPCA NSW's facilities to meet their fantastic residents. Normal adoption procedures apply, so even though the adoption fee is discounted, the same time and effort goes into matching each animal to the right family.
All cats, dogs, rabbits and male guinea pigs adopted through RSPCA NSW come desexed and microchipped. All animals adopted from RSPCA NSW are vaccinated, up to date on worming and checked by a veterinarian. Desexing and identification requirements vary for each species available for adoption.
*If the adoption fee is normally $29 or less, the animal will be fee free during this period. Standard adoption procedures apply, including desexing and microchipping services, vaccinations and veterinary checks. This helps ensure each animal is rehomed with the perfect forever family.
---
RSPCA NSW Discount Adoption Weekend

Dates:
24-26 February 2017
Venue:
All RSPCA NSW shelters, Care Centres and NSW Petbarn Adoption Centres.
For more information and to find a location near you visit the RSPCA NSW website.
This article archived 16 Apr 2017
Recent News
What's New
Christmas in July at Linton Gardens
Linton Gardens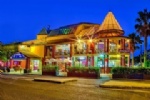 Cinema Paradiso in Ettalong
Cinema Paradiso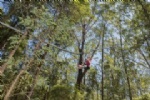 Australia's first rollercoaster zip line
TreeTop Crazy Rider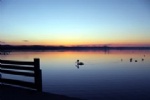 Do as little or as much as you like...
Lakeview Tourist Park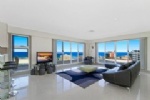 Welcome to Sandy Cove Apartments!
Sandy Cove Apartments
See also: