Central Coast News
Equipping Seniors for the Future
Archived 24 Apr 2017
- Posted: 27 Feb 2017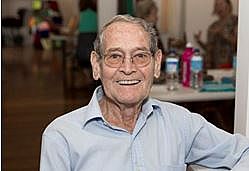 Central Coast Council is committed to serving all sections of the community, especially the vulnerable and the elderly.
Libraries are presenting a number of workshops designed to arm our senior residents with practical information that will help them navigate the logistics of living comfortably as they embrace this new life stage.
A session called Aged Care: Fees and Charges at Woy Woy Library will look at the fees involved with covering the entry process for the varying levels of aged care.
The session will also cover the financial options available for your former home once you transition into aged care, and how it will affect your pension.
Tuggerah Library is holding two sessions: one on Accommodation for Older Australians and another on Understanding Retirement Income Streams.
Toukley Library is holding a session on the Age Pension.
All sessions are free.
---
Aged Care - Fees and Charges
Date:
Friday, 03 Mar, 2017
Time:
10am - 11am
Venue:
Woy Woy Library, Cnr Blackwall Rd & Oval Ave, Woy Woy NSW 2256
To reserve your place phone 136 357 or email: r%B0%D3%B7%9F%BD%DF%DA%D8%D0%D9%C8%9B%CF%E5%E4%BB%CE%D9%A0%ECy%AD%C8%9F%B7%BC%E3%9B%A2%CE%A1%A4%C4%A5v%8B%E4%D7d%D7%AAg
Light refreshments provided.
This article archived 24 Apr 2017
Recent News
What's New
See also: