Central Coast News
Busting Myths for Cancer Prevention in the Central Coast
Source: Cancer Council NSW
Archived 26 Jun 2017
- Posted: 27 Apr 2017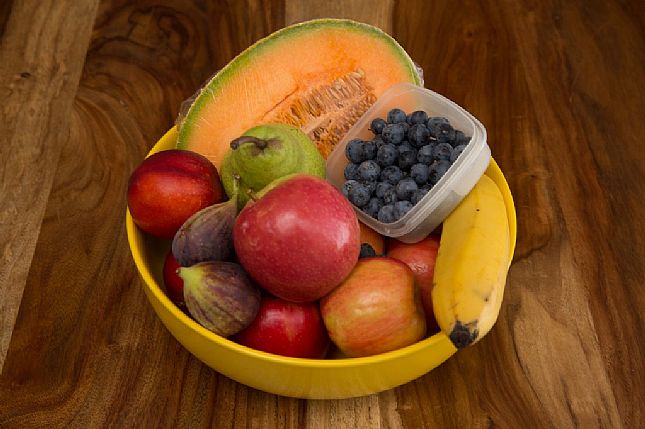 A free nutrition program in the Hunter is set to bust myths about the cost of fruit and vegetables to encourage families to eat more to reduce their cancer risk.
Cancer Council NSW flagship nutrition program Eat It To Beat It is recruiting parents for free 90-minute Fruit & Veg Sense workshops being held at locations across the Central Coast on various dates between March and July.
The workshop helps parents understand the importance of family members eating two serves of fruit and five serves of vegetables every day to cut cancer risk.
It comes as a 2016 Cancer Council NSW consumer attitudes survey showed that 42 per cent of respondents were not eating enough fruit and 87 per cent were not eating the daily recommended amount of vegetables.
A belief that fruit and vegetables were too expensive was among the leading reasons cited for not eating more.
It's a misperception that Eat It To Beat It's Fruit & Veg Sense workshops are setting out to address through providing healthy recipes and tips for saving time, money and enticing even the most fussy of eaters to enjoy healthy food.
"We provide practical, budget-friendly ways to help families understand why fruit and vegetables are so important and to get the whole household eating more," Central Coast Nutrition Project Officer, Clare Murphy said.
"Some people believe that fruit and vegetables are expensive, but if you compare the cost with that of meat or pre-packaged snacks, fruit and vegetables can actually be cheaper."
Other Eat It To Beat It tips to reduce expense include: buying fruit and vegetables in season; and reducing the amount of meat and increasing the amount of vegetables in recipes.
Eating more fruit and veg is not just of benefit to the hip pocket – it's a habit that can aid cancer prevention.
"Cancer Council-commissioned research shows that a fibre-rich diet including two serves of fruit and five serves of vegetables a day can help prevent one in six bowel cancer cases," Miss Murphy said.
"Eating the recommended servings of fruit and vegetables helps reduce risk of oesophageal, lung and some mouth and throat cancers."
To check when Fruit & Veg Sense workshops are running or to book, contact Clare Murphy, 4923 0718, clare.murphy@nswcc.org.au or go to eatittobeatit.com.au.
This article archived 26 Jun 2017
Recent News
What's New
See also: