Snake Ranch Pty Ltd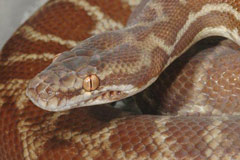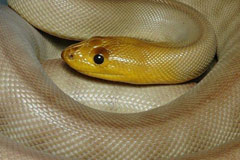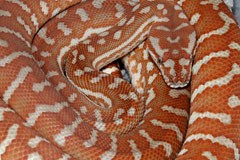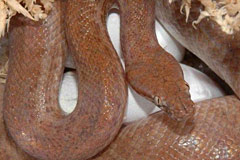 Documents
Snake Incubation
About Snake Ranch
As the reptile hobby experienced a spike in popularity there became a need for a specialist Reptile breeding facility to cater to the rapid demand for high quality captive bred reptiles.

Founded in 2005 by John Weigel of The Australian Reptile Park, Snake Ranch is a reptile breeding enterprise located on the Central Coast of NSW. Our aim is to distribute high quality hatchling pythons and other reptiles to hobbyists around Australia.

We are home to over 1000 reptiles, mostly pythons, ranging from the tiny Pigmy Python up to one of the worlds most spectacular snakes, the magnificent Albino Olive Python.
We run a "closed" collection, meaning that only after a long, strict quarantine period are new animals admitted, ensuring that our animals remain healthy and disease free.
Our hatchlings are only shipped after establishing a proven feeding history and detailed feeding records will be provided upon delivery of your new python.
We cater to keepers wishing to keep locality specific animals as well as the latest morphs being produced. We have several special projects currently underway which include spectacular colour forms of most Australian python species. These include albino Carpet Pythons, albino Olives and new to the hobby, the albino Spotted Python. We are now also working with albino Stimsons Pythons, as well as pied animals. One of our most popular projects is the striking Melanistic, or jet black Darwin Carpet Python. We are also very excited to have recently acquired what is sure to be one of the most coveted snakes alive, the stunning black Woma.
Our hatchlings are sexed to the best of our knowledge and experience but is not 100% guaranteed. All lizards are sold as unsexed.
Snake Ranch Pty Ltd
Phone:
0420 985 770
Address:
Central Coast NSW

Central Coast Information
Other Resources